Length: No beverages required
Audience: Those who read this blog, anyone with an interest in gender equality in cycling
Sentence summary: I asked a few big brands to change their behaviour, and they did (*/have told me they will). 
A while back, I posted this article about gender inequality and hill climbs, highlighting issues from the season. This included the contributions of three organisations who support it- Cycling Weekly, Rapha and Hunt. I contacted each of them, explaining what I felt was problematic, and giving them a chance to respond. They did, and their responses were better than I could have hoped for. I'm looking forward to a more equal hill-climb season already!
First, I got in touch with Cycling Weekly about their article which only mentioned the male records for the 2018 National Hill Climb course. I received a really positive email from Simon Richardson (editor), which said:
"I spoke to Vern Pitt about the piece who said that the sentence you suggested, naming the female winners alongside the male winners, was indeed how it should have been written. Casting his mind back he thought that as the previous winners was ancillary info at the bottom of the article he didn't put as much thought in to writing that sentence as he could have done. Had it been a story focused on those previous events he is confident he would have included the women's winners."
There were also some much appreciated encouraging words around continuing to speak out on these issues and shortly after the text of the online article was amended:
[original] "Pea Royd Lane, which is just over 1km long at an average gradient of 12%, has hosted the National Hill Climb championship on two occasions in the past, in 2009 and 2014. When it was won by Dan Fleeman and current National Hill Climb Champion Dan Evans respectively. Evans's Strava KOM from the day still stands."

[updated version]"Pea Royd Lane, which is just over 1km long at an average gradient of 12%, has hosted the National Hill Climb championship on two occasions in the past; in 2009 it was won by Dan Fleeman and Anna Fischer, in 2014 by Dan Evans and Maryka Sennema. Evans and Sennema's 2014 times still stand as the Strava KOM and QOM."
Rapha were next on my list, sponsors of the Bec Hill Climb where the winning woman took home less prize money than that of the 3rd placed male, and less than half that of the winning male. Their response was short, but sweet. Kati Jagger, Rapha's PR Manager said:
"In the future, Rapha's support of Bec Hill Climb will be contingent on equal prize money."
I couldn't have asked for more than that, and will hold them to it!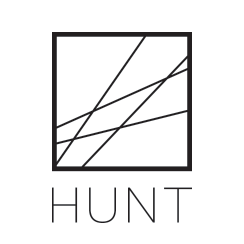 Finally, I spoke to Hunt – sponsors of the Catford event which also had an equality issue. Hunt were really receptive to my criticism, having sponsored a course record prize for the men only, and accepted that it sent out a problematic message – one that they're keen to change going forwards. They made it clear they don't want to just talk about change, and I've said I'll work with them to come up with ideas of ways they can help promote and support women's cycling in future. I don't want to give too much away but I can say that the prizes they support in 2019 will certainly be equal, and Hunt will look to do more to support women's cycling across the board – not only in the hill-climb season. Ollie Gray, Hunt's Brand Manager said:
"As a twenty-something living in Brighton, and someone who considers himself a feminist, I'm of the belief that you're absolutely right to have called us out on the below, and in short, we should have done better from the off.

I'm painfully aware that HUNT need to do more to increase and encourage women's cycling. We need to make sure we are equal in our support and prizes in future wherever we can be. Cycling Weekly asked us to support the overall course record, to which we agreed without hesitation, but we should've taken a moment to respect both competitions taking place instead of just considering the one. It's a mistake we won't make again."
3/3.
This goes to show that we, female cyclists, should feel empowered to speak out and call for change when it's needed. I'm amazed by the results I've been able to achieve with a bit of social media, some keyboard warrioring, and a few emails. I genuinely believe that often organisers, brands, or other entities don't realise the inequality they contribute to, and the message it sends to women – whether through sponsoring events or prizes, or in their writing. Cycling's male dominated history has perhaps contributed to this but as women's cycling goes from strength to strength, now is the time to make the changes which pave the way for the future.